Nataraj, Rebel Yoga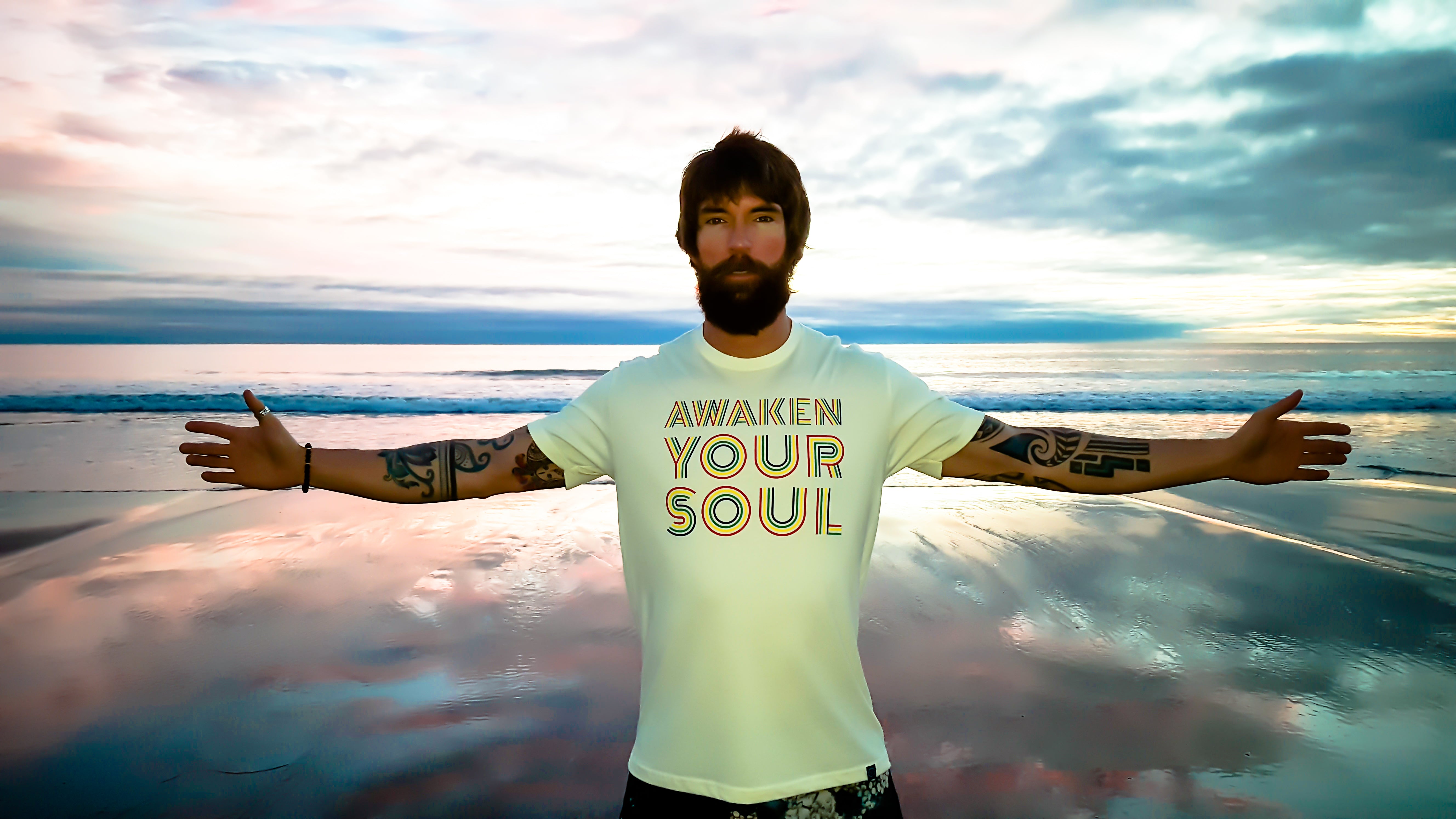 Daniel Steiniger has been an adrenaline junkie since the day he was born. Whether it was riding his big wheel down any hill he could find as a kid, playing soccer, snowboarding, mountain biking, rock climbing, running or competing in triathlons, physical movement has always been a way for him to quiet the mind and tap into the inner Self.
After his second back surgery from snowboarding, he found his way to yoga as a way to try and prevent back injuries from occurring in the future. Initially, Daniel's interest in yoga was purely as a means to become more flexible and increase core strength.  After a life-changing awakening experience in the fall of 2012, something in his heart told him that there was more to yoga that he needed to learn. 
In early 2013 he enrolled in Yoga District's RYT 200 Teacher Training led by Jasmine Chehrazi, completing his training in May 2013. The next month in June, he attended the screening of The Highest Pass at BuddhaFest, featuring yoga teacher Anand Mehrotra. The next day, Anand's powerful talk entitled "Warriors of Wisdom" resonated deeply with Daniel. Ten months later, Daniel attended Sattva Yoga's Teacher Training in Rishikesh, India, led by Anand and earning Daniel his RYT 500. Since then he's returned to India numerous times going through Anand's TT two additional times and in November 2016 he attended Sattva Yoga's first Master Teacher Training. Daniel has also completed the Baptiste Yoga Level 1 Journey Into Power training and in Spring 2017 completed Entering The Heart of Shiva, a 4 month online course with Paul Ortega that dives deep into the teachings of Saiva Tantra.
Fully embracing the Yin and Yang in life, Daniel is not your typical yoga teacher. He served in the Air Force from 1996 - 2000 and runs his own IT Consulting company serving various Agencies in the Washington, D.C. area. He is an advisor and teacher with VEToga, a Washington, DC-based nonprofit organization that brings yoga and meditation to veterans and their families.
His mission to live fully in the NOW involves running, biking, dancing and daily meditation & Sattva Yoga practice. Driven on a quest to help create a nonviolent, peaceful and conscious world, Daniel founded Rebel Yoga and Rebel Recovery. He has witnessed the transformations within the hearts of his students and knows, without a doubt, that the ripple effect of one open heart, can reach hundreds of souls locked in pain and self-doubt.
"The Sattva practice resonates so deeply because I feel like I've been doing it my whole life. When I was about 15 years old, I would sneak out of my Dad's house and drive up to Washington, D.C., to go to a club called Tracks. It was at this magical place where I was first exposed to House/Techno music. I've always been really into music. When I was about 10 years old, I was really into Hip Hop and entered break-dancing competitions. When I was a teenager I started getting into new wave and alternative but when I first heard House music it blew me away. 
"That first night I went to Tracks they started playing early Acid House and Detroit Techno around 2 a.m. in the morning. I don't know what happened but something greater than me took over and my body started to dance in a way that I had never danced. It was as if my Soul had been transported and I was dancing in heaven. Looking back, I think this was my first direct experience of the Divine (whatever word one uses to describe God) even though at the time I didn't think of it in that way.
"I love the Sattva practice because it takes me to that same place. As a teacher, I love teaching this practice because it gives me the freedom to experiment and I get to incorporate two of the things I love most in life: music and physical movement.
"During one of Anand's talks at teacher training he said, "When you're a kid the only thing you want to do is love and have fun... and then life happens." My goal as a teacher is to provide space for all of us to love and have fun."
Daniel's teaching schedule in Washington D.C. can be found on YogaTrail. He is available to assist with Teacher Training's around the world for those that are interested in exposing all practices of yoga to include meditation, pranayama, kriya, hatha asana, laya and ecstatic movement to their students. For workshop and festival inquires please use the Contact Us link at the bottom of the site.
Yoga resume.