Music Saved My Life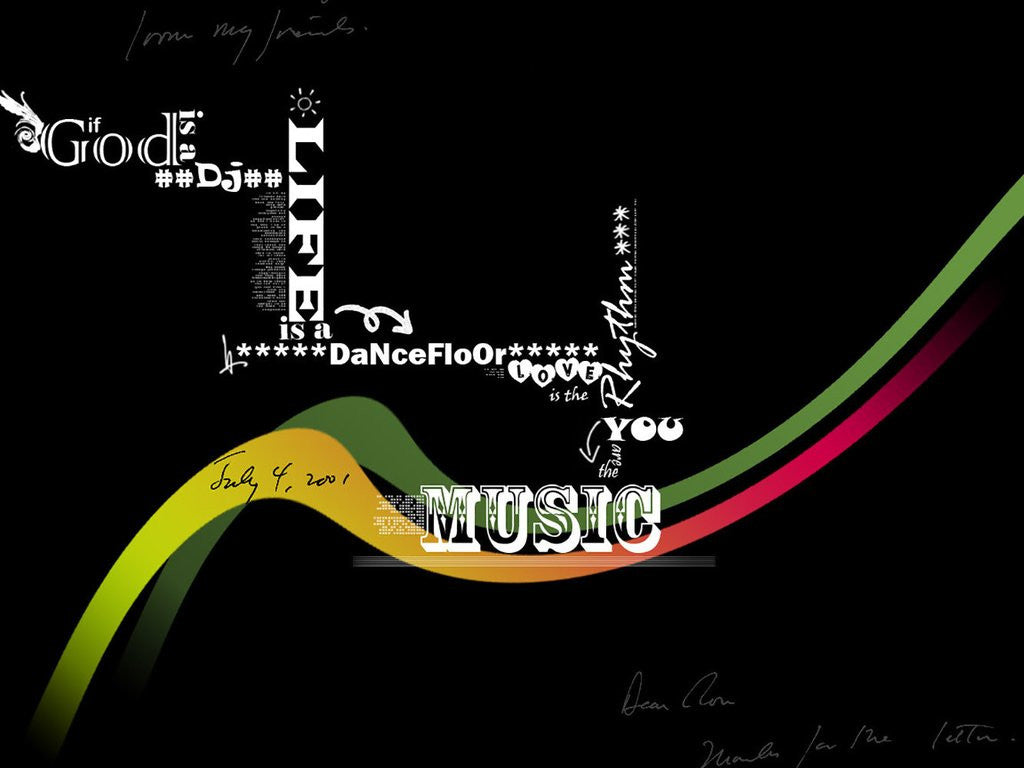 When I was 6 years old I got a walkman and a Daryll Hall & John Oates tape…Rock and Soul Part 1. I didn't even know who they were. I didn't care. I was so excited to have a walkman. I put the batteries in, loaded the tape, strapped the headphones to my little ears and hit the play button. WOW. I was blown away. As a little kid the words, rhythms and the soul touched me in a way my little 6-year-old body had never been touched. I was obsessed. I listened to it over, and over and over.
Daryl Hall & John Oates - I Can't Go For That
A few years later I got a tape by a group named UTFO. For those of you from the older hip hop generation you know who I'm talking about. I was blown away just as much as I was with DH and JO. These rappers were so gifted at turning themselves into these characters that it fascinated me. DR Ice, who was this mysterious creature? "Roxanne Roxanne…".
For the next several years I was 100% hip hop in everything I did. I entered break dancing competitions, my fashion from head to toe was so fly: parachute pants with bandannas wrapped around my ankles. I was the coolest kid in the 5th grade. Or at least I thought I was.
In the 6th grade my sister and I moved with my Dad back to the suburbs. By now I still listened to mostly hip hop but had also gotten into skateboarding. Like everything else I do in life when I like something, I was 100% skateboarder.
My new best friend (and still today) introduced me to the Cure. The year was Kiss Me, Kiss Me, Kiss Me (1987).   Once again, I was completely romanticized by how somebody's voice and words could be so incredible. I couldn't stop listening to it. The way all of the instruments came together…that guitar, the keyboards, the drums and Robert. It almost drove me to tears. 
For the next few years I'm a mix of skater, punk, and alternative. I had lost my connection with hip hop. It didn't really relate to me anymore. It didn't matter and I didn't really consciously think about it because I was so into my current mix of music: The Cure, Depeche Mode, Bauhaus, Love & Rockets, New Order, Joy Division, The Smiths, The Ministry, Skinny Puppy that I didn't miss it. Or as least I didn't know I missed it.
Depeche Mode - Behind The Wheel
Joy Division - She's Lost Control
One night a good friend of mine took me up to Northern Virginia to hang out with one of his friends. Once we got up there he asked us if we wanted to go to this club called Tracks. I had never heard of it. By now the year is circa 1990. Little did I know that I was about to experience something that would change my life forever.
We arrive at Tracks and our next challenge is to figure out how we're going to get in. It's an 18 and over club and I'm only 15.   As it turned out it was much easier than I had expected. This is the way it worked: one of us usually had an ID that would get us in. That person would then ask some people inside if we could borrow their ID. They would slip it to us through the outside volleyball courts and off we were to the magical kingdom.
Tracks was split into several main areas: The small room, volleyball court and the BIG room. Friday night was college night so the alternative crowd had the small side, everyone mingled in the volleyball court area and the big room is where a lot of hip hop kids and Voguers hung out.
I felt like I was finally in a world where I could fit in and felt excited about. Fredericksburg was never a place that really excited me. I was only 15 and I was already trying to do whatever I could to escape that place as much as possible.
Around 1 or 2 AM in the morning I ventured over to the big room. They were playing songs like Madonna's Vogue and other poppy dance songs of the day.   I hung out in here for a while and then all of the sudden the music coming out of the speakers started to change. It went from poppy dance music to something new, a sound I had never heard before and it touched my soul in the same way that God has been able to. For those of you that can relate you get it.
There was a stretch of songs that change my life forever: Tyree – Acid Crash, Petra & Company – Just Let Go (Dub Version), 33 1/3 Queen – Searchin', Maurice – This Is Acid…there were others but I still remember these particular songs to this day. My body danced in a way it had never danced before. It wasn't break dancing, this was more of a free flowing interpretation of how the music was making me feel. It wasn't practiced or rehearsed and I couldn't really control it. It controlled me and just came out.
A friend of mine sat behind me in English class. He was more into hip hop and I started talking to him about Tracks. He was friends with 3 kids that had recently moved down from New York. They were the new school afro-centric type of hip hop, straight out of a Tribe Called Quest video. We all ended up going to Tracks one night and when I got in the circle to dance I could see their eyes light up…'this kid gets it'. You can only dance this way if you truly feel House music from the soul.
They actually helped reignite my love of hip hop. They showed me that it was okay to be alternative, different and into hip hop because there was a new movement starting: Zulu Nation. The Jungle Brothers, A Tribe Called Quest, and De La Soul made hip hop cool for me again.
Little did I know it but these same 3 kids would release one of my all time favorite hip hop albums a few years later: Boogiemonsters: Riders of the Storm.
Boogiemonsters - Altered States Of Consciousness
Boogiemonsters - Muzic Appreciation (Sweet Music)
Boogiemonsters - Strange Remix
The one that sat behind me in English class, he went on to be a dancer for Dee-Lite and has been an influential DJ in the DC area for a long time.
Soon after high school I moved to Utah and it was like going back several years in time. The club/rave scene was just starting there. My first Rave I went to I saw two kids, one was wearing a TIDE laundry detergent box as a backpack, platform shoes and some crazy goggles. I had to talk to them. They turned out to be from Chicago and we eventually became good friends. One of them has been nominated for a Grammy for best Dance/Electronica album. The other is a talented clothing designer.
Last but not least I have to give big props to Lady Miss Kier and Deee-Lite. In the Fall of '92 I make regular trips up to NYC and on one particular night I had the honor of meeting Miss Kier and she signed this in my notebook. Who knew that almost exactly 20 years later I would have a spiritual awakening experience that truly made me realize that indeed INFINITY IS WITHIN.
Deee-Lite - Groove Is In The Heart
I truly feel blessed by music. I didn't quite know it then but it has always been a pathway for me to truly feel the love of the Universe.
To all musicians, DJ's, MC's and producers out there I bow to you for making my life worth living during the darkest times of my life.
I can't say it any better than Mr. Sean Pollard aka Vex Da Vortex:

Now I hear her so I gotta
You know I need her so I gotta
You know I want her so I gotta
You know I lover her so I gotta.
I'm obsessed with her, I'm my best with her
Thickness surrounds me, I'm blessed by her
See I'm fallin' too deep, deep for who she be,
Infatuated with the many many styles of she
I wish I could undress her I wish I could caress her
Like she does my soul but I am so much lesser
She's always there for me when I need her like my moms
Relaxin' all my drama I come into her arms
It's so unique that very few people understand
How she came into my life and made me into man
Many thresholds of negative stress stand in my way
But when I'm weary she comes down from heaven greeting me sway
If you was in the physical you would be the best
With lips and eyes and hips and thighs and breasts
I pull you in UHH, too much to take at one time
I push you from my mind I put you in a rhyme
So everyone could get a little taste of your sweetness
Too much passion for self, delf missions in completeness
I treat this as my first and last only love
My chocolate companion descended from above
In and out I glide and slide losing the rhythm
God sent you here for me so this can't be forbidden
But you are be on me and I think I gotta get over she
Because what do you do when your baby doll is sound
You can freak the tracks but you can't settle down
The world brings me pain
But she'll take that pain and use it
She's underwater I guess, women just can't love me like…Music Sweet Music
NAMASTE
Leave a comment
Comments will be approved before showing up.